As passions ignite this month, a jewelry gift featuring a red gemstone is a token of love that can be enjoyed every day. While seen mostly in fashion jewelry, red gemstones are showing up as an option for the primary stone in engagement rings. Celebrities like Jessica Simpson, who sports a 5-carat ruby engagement ring, have been influential in bringing gemstones to the forefront of bridal trends. In addition to rubies, garnets and red diamonds, which we discussed yesterday, the following gemstones are more options for those looking to celebrate this Valentine's Day with a gift of a spectacular red gem.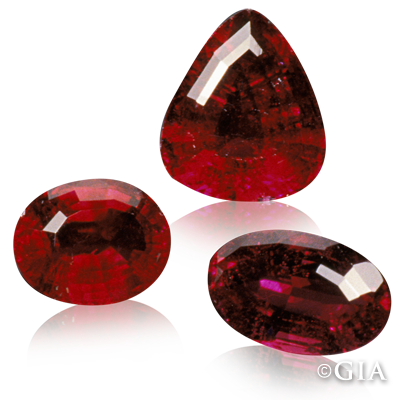 Tourmaline
Tourmaline comes in more colors than any other gemstone, but Rubellite is the trade name for tourmaline in the pink to red color range. Rubellites are widely available and come in larger sizes making them a favorite choice for contemporary jewelry. Tourmaline has a hardness of 7 to 7.5, so they are durable enough for daily wear.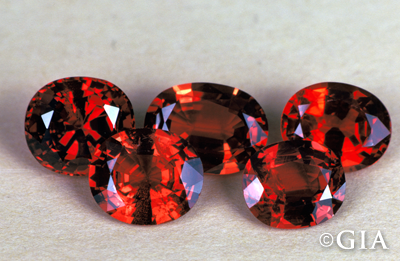 Red Spinel
Often confused for rubies, red spinel is a brilliant gemstone sought after for its hardness and intensity of color. Spinel is an uncommon gemstone that is surprisingly affordable. Many famous "rubies" in royal jewel collections around the world are actually spinels. With a hardness of 8 on the Mohs scale, spinel is a durable choice for daily wear.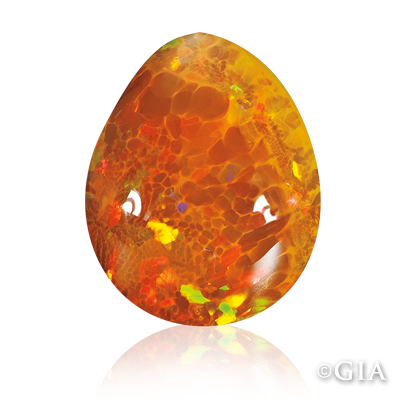 Opal
Opals are usually known for their iridescent "play-of-color" but occasionally you'll find the unique shifting of color in a fire opal. The top color for fire opal is usually red-orange to bright red. Opals are a softer gemstone with a hardness of 5 to 6.5, so special care should be taken.
Based on the selection of gemstones above, which red gemstone would you most like to gift this February?