Botswana is currently the world's second largest producer of diamonds. Some of the world's largest diamonds have been found here. Diamonds help build Botswana's infrastructure, support women and combat AIDS. Learn how else diamonds help Botswanans.
In this blog we'll cover:
Diamonds at the Dawn of Independence
Debswana—a Groundbreaking Partnership
The Diamond Difference—Botswana Becomes a Middle-Income Country
Diamonds Help Combat AIDS
Ethical Diamonds
How to Get a Botswana Diamond
Diamonds at the Dawn of Independence
Botswana was ruled by the British Empire from 1885 to 1966. Thought to be a backwater with no natural resources, it was largely ignored by the British Empire. In 1966, it was one of the poorest countries in the world, with a per capita income of around US$ 80 a year. The discovery of diamond deposits changed that. In 1967, a mere year after Botswana's independence, De Beers discovered an enormous diamond kimberlite pipe in Orapa, a remote region roughly 250 miles from the capital of Gaborone. This kimberlite pipe is the world's second largest diamond-producing kimberlite pipe. Four years later, the Orapa diamond mine opened for production and became the world's largest diamond mine by area. The timing of this discovery meant that this new resource could be used for the people of Botswana.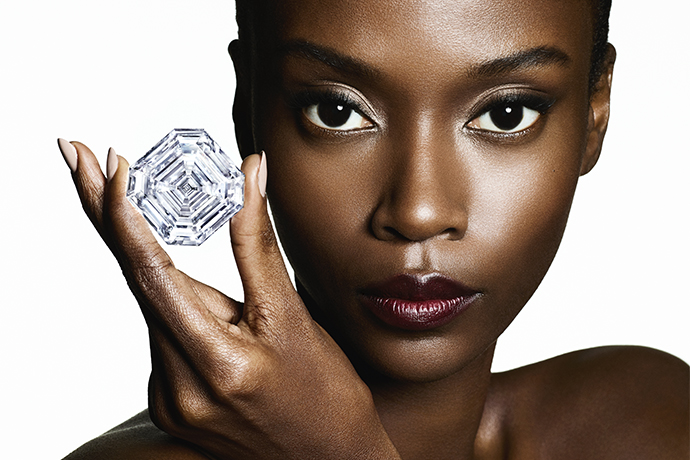 Debswana—a Groundbreaking Partnership
De Beers and Botswana quickly formed a 50-50 joint venture, becoming Debswana, a diamond powerhouse. Together, Debswana owns 4 mines—Orapa, Letlhakane, Jawaneng and Damtshaa—that produced 24% of the world's diamonds by value in 2018, making it one of the world's largest producer of diamonds. Debswana is also the second largest employer in the country after the government. Its Jwaneng mine, nicknamed the "Prince of Mines," is the richest diamond mine in the world, producing the most diamonds by value and is a notable mine in diamond history. The Botswana government owns roughly 15% of De Beers, giving it an enormous say in how revenue from diamonds should be collected and used. Due to negotiation by the Botswanan government, a large portion of the income generated by Debswana goes toward government revenues, and this income helps build schools and roads and get water to homes and farms.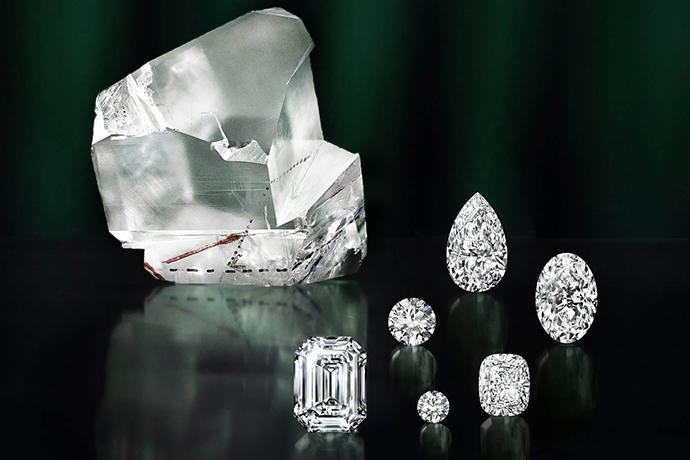 The Diamond Difference—Botswana Becomes a Middle-Income Country
According to Festus Mogae, the third president of Botswana (1998-2008), "every diamond purchase represents food on the table, better living conditions, better healthcare, potable and safe drinking water, more roads to connect remote communities." With the help of diamonds, Botswana quickly rose from being a low-income to a middle-income country. In 2019, diamonds made up roughly 60-85% of Botswana's export earnings, 25% of its gross domestic product and one-third of government revenues. They have helped create jobs and helped build roads, hospitals and schools. Diamonds are so important to the country that the back of Botswana's 20 pula banknote (BWP 20) shows the first diamond processing plant built in Orapa in the late 1960s.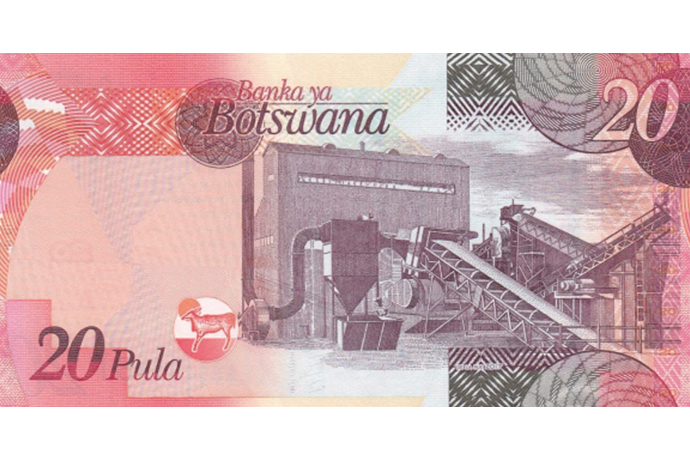 As part of a sales agreement between De Beers and the Botswana government, De Beers agreed to relocate all of the sales and operations of its Diamond Trading Company International (DTCI) from London to the Botswanan capital of Gaborone by the end of 2013. In 2012, De Beers opened the Diamond Trading Company Botswana (DTCB) sorting center in Gaborone and in 2013, DTCI moved their rough sales events ("sights"), shifting billions of dollars of annual rough sales to Botswana. One of the largest and most technologically advanced diamond facilities in the world, the Gaborone facility is a joint venture with the Botswana government.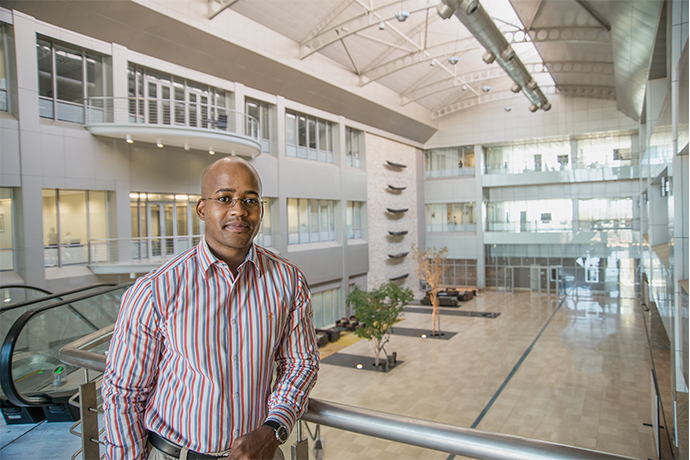 Diamonds Help Combat AIDS
When the AIDS epidemic struck Botswana in the mid-1980s, much of the progress that Botswana had made over the years came undone as teachers, accountants and other professionals fell ill. President Festus Mogae then agreed to an unprecedented strategy for fighting the epidemic—using government funds to provide HIV/AIDS drugs for every infected citizen. It was the first country in Africa to do so.
Debswana also joined the fight against AIDS. It runs hospitals at the Orapa and Jwangeng mines in partnership with Botswana's Ministry of Health. These hospitals serve not only miners but also the local community. In 2001, Debswana became the first company in the world to offer free testing and free anti-retroviral therapy to employees and their spouses. In 2008, this free treatment was extended to children. Efforts by Debswana has helped reduce the HIV-related death rate for Debswana workers from 31% in 1996 to less than 1% in 2016.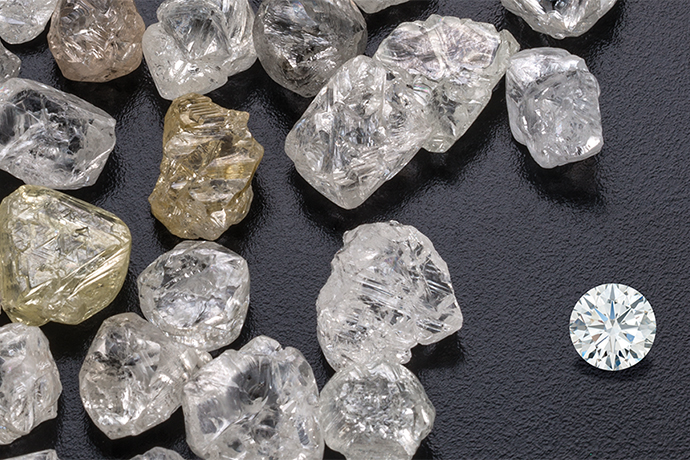 Ethical Diamonds
The hospitals, schools and other facilities that Debswana has built in mining areas are open to the public and not just Debswana employees. Moreover, the diamond industry offers Botswanans and black Africans in general more employment opportunities and leadership roles. Most of the executives in Debswana are Africans who have been trained by De Beers. As a result of DTCI's relocation of their operations from London to Gaborone and the establishment of DTC Botswana, hundreds of workers are employed in state-of-the-art sorting and cutting facilities.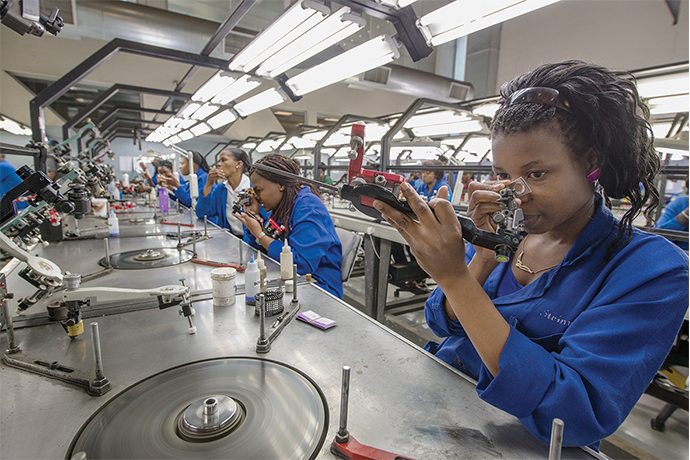 In addition, the De Beers Group has partnered with UN Women to promote gender parity in science, technology, engineering and mathematics (STEM) in diamond-producing countries. Part of this means making sure that a good number of women are appointed to senior leadership roles. In Botswana, the program also helps support women-owned micro-enterprises, so that women entrepreneurs can grow their businesses and supply jobs for their communities.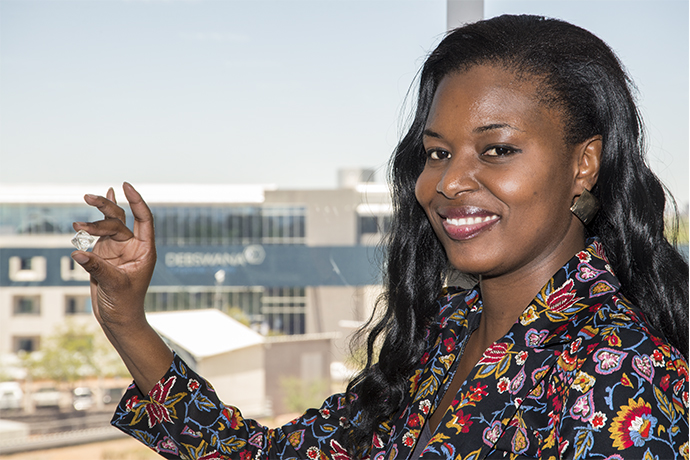 To help with conservation, De Beers has committed to dedicating six hectares (14.8 acres) of land to wildlife for every hectare of land that it uses for mining. As part of this commitment, it has established the Orapa Game Park, a 22,000 hectare conservation area, as well as Jwana Game Park, a 19,085 hectare conservation area that is home to more than 1,700 animals and contains a field unit for Cheetah Conservation. The De Beers Group is also active in rhino conservation efforts, including the breeding and relocation of rhinos. Debswana, especially, has worked towards increasing white rhino populations by breeding rhinos in captivity and releasing them back into the wild.
How to Get a Botswana Diamond
Botswana is known as one of the world's largest sources of ethical diamonds, which makes diamonds from this country popular among consumers who are mindful of how their diamonds are produced. To help consumers know where their diamonds are from, GIA is collaborating with diamond mining companies in Botswana, Canada, Russia, South Africa and other countries to confirm the origin of diamonds from these places. The GIA Diamond Origin Report helps consumers wear their diamonds with peace-of-mind, knowing that their diamonds help support the people in the countries where they were mined. Ask your local retailer for a diamond with a GIA Diamond Origin Report.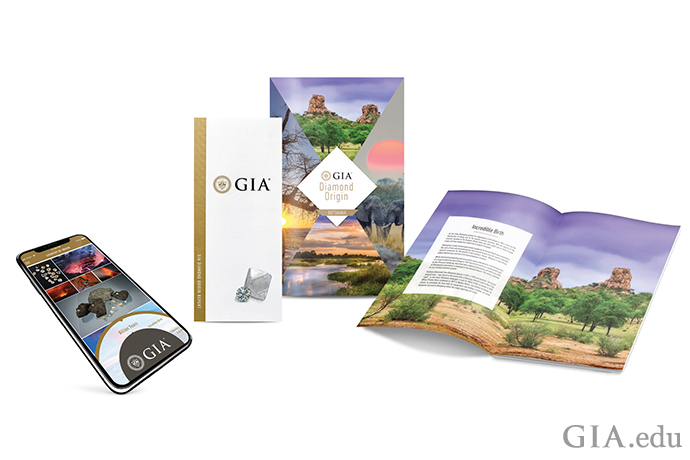 Overall, Debswana shows how a country and a diamond company can both benefit if they work together in a socially and environmentally responsible way. From independence to now, diamonds have helped support Botswana's infrastructure. They also help the country reinvest in new industries so that one day, when diamond sources in Botswana dry up, the economy will still be able to prosper. All this helps to ensure that Botswana's future is crystal clear.