A diamond purchase is a significant one. Be confident you understand how to get the best diamond price. Whether you're shopping for an engagement ring or for a gift to yourself or a loved one, it's natural to want to save money when possible, or at least know you're getting a good value. One frequently asked question is, can I get a better price by buying directly from someone in the supply chain who's closer to the source? The short answer is: not really and here's why:

The diamond supply chain has many stages in many different locations, starting from mining, to sorting, cutting and polishing, to jewelry manufacturing, and finally to the retail store. Diamonds are found in about 20-25 major mines located in Australia, Canada, Russia and Africa. Rough diamond sales mainly occur in Antwerp, Moscow Botswana, Dubai. Trading centers for sales of polished diamonds are focused in New York, Israel, India, Hong Kong/China and Antwerp. But before you pack your passport, you should know that wholesale diamond prices are more or less the same across the world. As explained by Russell Shor, GIA's senior industry analyst, "It is a myth that diamonds and gems can be purchased significantly more inexpensively at their source."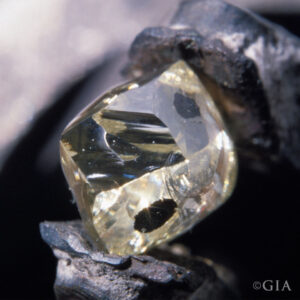 There are three factors in determining a diamond's retail cost are:
1) taxes, such as Value Added Tax (VAT);
2) the degree of competition among jewelers and
3) consumer demand. One way to get better prices is to visit cities that have low sales taxes and an active diamond retail market, the three largest being New York, Antwerp and Hong Kong.
Because wholesale diamond prices are fairly standardized, be wary of anyone advertising "low cost diamonds." Diamonds offered at significantly lower prices will certainly be lower quality as well. To ensure you get what you pay for, be sure to purchase from a professionally-trained jeweler with credentials such as a GIA Graduate Gemologist diploma, he or she will have the technical expertise and practical skills to determine the quality of gemstones. Also ask to see a diamond grading report from a well-known independent grading laboratory like GIA. As an additional measure, you can confirm the details of any GIA diamond grading report via GIA's online report verification tool Report Check.
First and foremost, the way to get the best diamond price is to learn about diamonds, the GIA 4Cs, and how quality is determined because diamond quality is always tied to price. To make it easy, you can download an interactive tool for your Apple or Android device that will walk you through each C – color, clarity, cut and carat weight, as well as show you how diamonds are graded by GIA.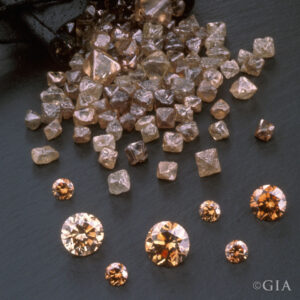 Whether you're looking for the best diamond prices at your local jewelry store, online, or in Antwerp, being an informed diamond buyer– familiarizing yourself with the 4Cs and the different factors that go into determining a diamond's value–is the best way to ensure that you're getting the best diamond for the price.
Main image courtesy of Dr. Eduard J Gubelin Collection