Colored Gemstone Identification
While renowned for its diamond grading expertise, GIA also receives a vast array of colored gemstones for identification. Over the decades, the Institute has created a database of information on more than 100,000 individual colored gemstones. Using this database and sophisticated analytical tools, GIA can pinpoint a gem's identity and, depending on the gemstone, its geographic origin. GIA also identifies synthetics, simulants and stones that have undergone treatment. A particularly important activity is determining whether a gemstone's color is natural or the result of a treatment process.
GIA's processes for evaluating colored stones involve the same item identification and tracking procedures used in diamond grading.
Pearl Classification and Analysis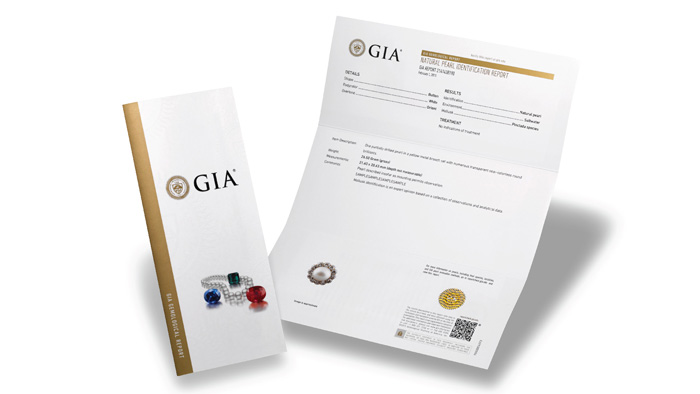 For more than 100 years, discoveries in pearl culturing have revolutionized the market and essentially replaced natural pearls in jewelry.
A natural pearl occurs when an irritant, such as a parasite, works its way into a particular species of oyster, mussel or clam. In defense, the mollusk secretes fluid, called nacre, to coat the irritation. Over time, layers of nacre form natural pearl. In cultured pearls, the irritant is a surgically implanted bead or bit of shell.
In response, GIA has created a standard for describing pearl quality just as it did with diamonds. GIA's system, launched in 1998, is based on 7 Pearl Value Factors™: size, shape, color, luster, surface quality, nacre quality and matching.