With the birth of Charlotte Elizabeth Diana, proud parents Prince William and Kate Middleton, and the royal house of Windsor celebrate a beautiful new addition to the royal family.  As we congratulate them and welcome Her Royal Highness Princess Charlotte of Cambridge to the world, many of us just might be fantasizing what it would be like to be a royal. Luckily, jewelry has a special power to turn even the homeliest frog among us into a prince or princess.  And so we searched for some special jewelry pieces that can help you or your beloved feel like a royal – not just for a day, but for a lifetime.  Enjoy!
A baby rattle made of 18K white gold, platinum, with a pearl – a sure way to channel your royal inner child.
Movie screen princess Salma Hayek wore this diamond and platinum tiara bracelet to the White House Correspondents' Dinner hosted by President and Mrs. Clinton. So it has the requisite provenance for a queen.
Grandparents lavish gifts on their grandchildren. This gold, pearls and diamonds Edwardian crown brooch is something that could easily be passed from one generation of royals to the next. It would also command admiration if you wore it to a royal gala – or a night on the town.
A princess born of the 21st century needs a modern crown. Cynthia Bach's reimagined crown ring would fit well on the hand of any princess-to-be fashionista.
Master jeweler Barry Kieselstein-cord made this heart crown earrings out of 18K gold. They would go well at an affair at Buckingham Palace – and at that black-tie event you're attending.
Give yourself an aristocratic air and prepare for your eventual kingship with these 14K gold and oxidized silver interlocking crown rings.
Here's some royal regalia. These cufflinks by George Gero, G.G.C., Inc., Los Angeles are the ultimate luxury item: invisibly set princess cut diamonds are ringed by channel set tapered baguettes. They're perfect for that royal occasion, or if you want to dazzle during your night on the town.
A prince and a sword go hand in hand. This bejeweled one belonged to Charles Middleton, 1st Baron Barham (1726-1813), and BABY will probably get one just like it. Something like this would also be an impressive statement piece hanging over your fireplace.
 The Badge of the Order of the Garter, established in 1348 by Edward III of England, is still awarded to those who have served the Sovereign or contributed to public life . Your princely deeds could win you this special prize.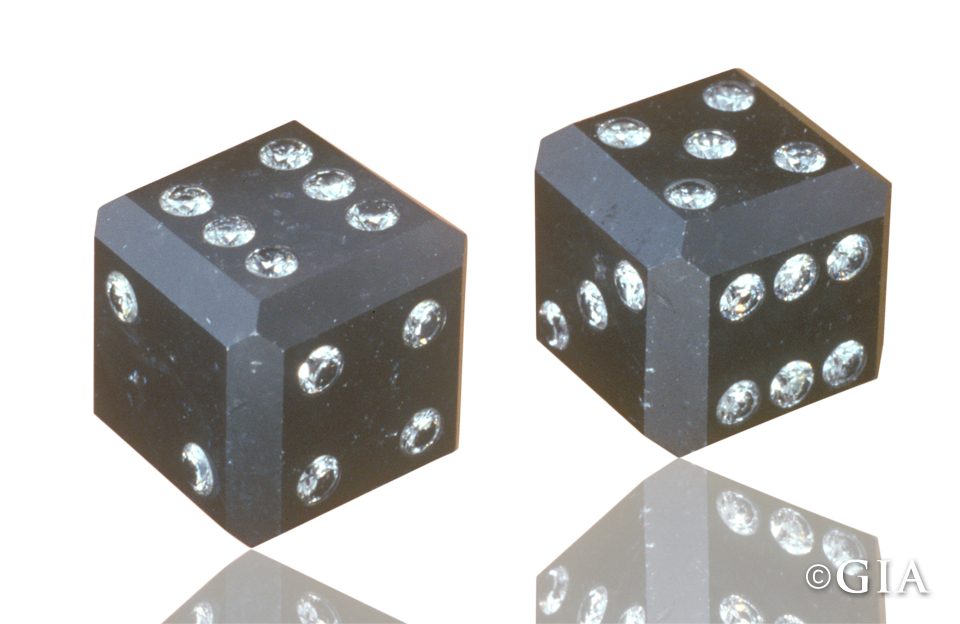 And if you have every imaginable toy, what about dice with 23.40 ct and 21.24 ct of diamonds? These are destined to bring luck to prince and pauper alike.
We hope you've found some jewelry ideas to spark the royal within you and ensure that you have something to wear if the Duchess of Cambridge invites you to an intimate affair at the palace.