Everyone has a birthstone. Do you know what yours is?
GIA is showcasing birthstones in a big way at the Carlsbad campus with a special exhibit running through spring 2013. The GIA Museum team strives to provide incredible shows that will appeal to everyone. It is fascinating to not only learn about your own birthstone, but your friends' and family members' too!
"Birthstones are a fun, popular and colorful area of gemology that will appeal to all audiences regardless of gender, age, nationality or religion," said Terri Ottaway, curator of the GIA Museum. "The lore, origins, attributes and characteristics associated with various gems are educational and hold universal appeal for all of us."
"GIA Celebrates Birthstones" contains more than 250 objects from around the world, including gemstones, minerals and jewelry pieces. Each month of the year and its corresponding birthstone is represented, along with fun facts about the gems. For example, did you know that garnets can be green, topaz can be blue and sapphires can be pink? Or that ancient people believed wearing amethyst would keep them sober, while emeralds were thought to have healing properties for the eye?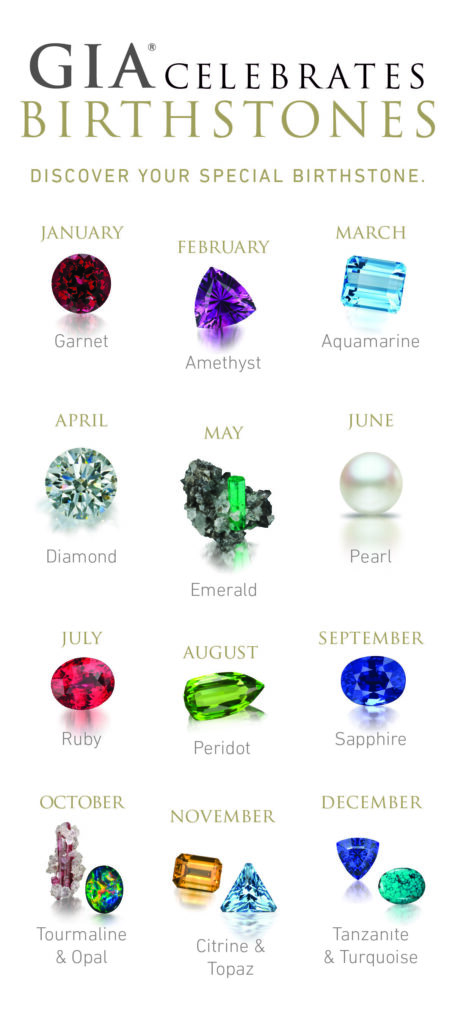 Various traditions don't always attribute the same birthstones to the corresponding month. So if you were born in September but aren't a fan of sapphires, then you have another option!
Learn more about the first featured gemstone, the January Birthstone – Garnet.
Visitors can schedule a free tour at the GIA campus in Carlsbad 24 hours in advance by contacting guestservices@gia.edu; calling 800-421-7250, ext. 4116 or 760-603-4116; or visiting www.gia.edu.