If you follow this blog, you know to look for GIA reports when making a diamond, pearl or colored gemstone purchase. The "blue" GIA report had been around for more years than we can count – that is, until January of this year, when GIA began issuing its trusted reports in a new look. By integrating new technologies and simplifying the format, the reports were redesigned to set a new standard for jewelry buyers in terms of ease of use and credibility.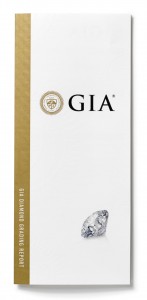 GIA's trusted gem evaluation doesn't change, but the redesigned reports include some new features:
• They use a lot less paper and other materials, making for a smaller environmental footprint and underscoring GIA's dedication to environmentally-friendly business practices.
• Reports are printed on paper that is proprietary to GIA and specially designed for security and your peace of mind.
• Reports display grading and evaluation details in a simpler, easier-to-read format.
• A QR code gives you direct access to GIA's Report Check service, allowing you to quickly and easily confirm the authenticity of the report with a single click.
Since the 1950s, GIA's diamond grading reports have represented the highest standard of reliability, credibility and integrity. Every GIA report is the result of a meticulous scientific process that provides an objective assessment of a gem's quality. So whether your jeweler presents you with a 2014 GIA report in the new format or a previous version, rest assured you're getting the same benchmark evaluation, regardless of report format..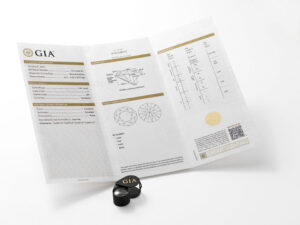 Reports in the new format are just starting to appear in jewelry stores, so expect them to phase in over time.